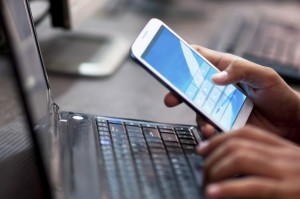 A new credit card scam is spreading across the country, targeting the elderly using a simple but dangerous phone-based deception routine. Police in Lincolnshire warned locals to be on the lookout for phone scammers calling to request credit card details after an "account breach".
The scam uses a format that's familiar to those familiar with phone scams. Victims report receiving calls form scammers pretending to represent either a bank or the local police force. The caller claims that the victim's credit card information has been stolen, but that the thief has already been arrested.
In order to have the card destroyed, victims are asked to confirm their credit card number and provide a PIN or expiry date. The scammers then promise to pick up the card using a courier. Two residents of Stamford fell victim to scammers using the phone-based routine, according to Lincolnshire police.
The scammers reportedly disguised themselves as fake couriers in order to collect the card of a 71-year-old man living in Stamford. By the time he reported the crime to police, his account had been drained of £900. An 81-year-old local was called by the scammers but refused to hand over his card details, instead calling the police.
Credit card scams have been on the rise over the past year, both in the UK and in a variety of other countries. In addition to confidence scams aimed at the elderly, the number of online credit card scams has risen, with hackers stealing the credit card information of online shoppers in a series of high-profile digital security breaches.
Police have warned people targeted by the scammers to report the calls and contact their banks immediately. Senior inspector Mike Burnett reminds people to report all calls requesting credit card information. He says: "A genuine employee of your bank will never ask you for this information over the phone, nor will they send someone to collect your cards."