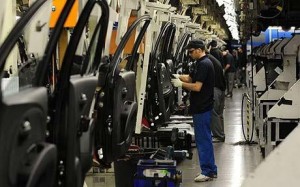 UK companies are planning to spend more and hire additional employees over the next 12 months, according to professional services firm Deloitte. Approximately 80 percent of large UK businesses anticipate that they will hire new staff over the next 12 months, as well as increasing total investment.
Deloitte's quarterly survey of finance directors is regarded as the most accurate in the business, and is frequently used to forecast long-term business development. A growing number of Britain's chief financial officers appear to be more willing to take large risks in order to fuel expansion.
Deloitte's chief economist Ian Stewart noted that the view that corporate spending will increase is supported by "strong risk appetite, along with positive readings on hiring and capital spending". Deloitte believes that the UK's largest companies may invest as much as £200 billion over the next two years.
Interestingly, the large-scale expansion plans of many leading UK companies come despite a high chance of interest rates increasing. Of the finance directors polled in the survey, 23 per cent believe that Bank of England will increase its base rate from 0.5 per cent to 0.75 per cent. 20 per cent think it will reach 1 per cent within a year.
It's not just large businesses that plan to expand this year. Small and medium-sized companies anticipate a 12 per cent increase in spending over the next year, with the total SME spending potentially reaching £58 billion.
SMEs were polled separately by finance company GE Capital; their data also reveals that SMEs plan to hire upwards of 660,000 people over the coming 12 months. Most businesses have benefited from the decline in real wages, which makes employees cheaper to hire, relative to company earnings.
Britain's businesses are recovering, and at a reasonable pace, according to the Office for National Statistics. Total business investment rose by 8.7 per cent during the last quarter of 2013. Data from the Deloitte survey indicates that confidence in Britain's businesses rose more sharply than any other economic factor.