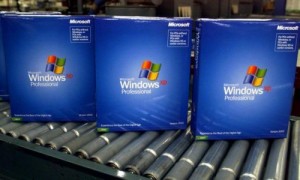 Microsoft is finally pulling the plug on Windows XP. The company will stop offering support for the operating system, which it released in October 2001, and encourage users still depending on the 13-year-old OS to update to a newer Windows release.
The operating system's demise has been mourned by fans of XP, which was by far Microsoft's most popular operating system until the release of Windows 7. Almost 13 years since its release, tens of millions of people continue to use Windows XP.
Microsoft promises to support each of its operating systems for at least 10 years from release – a promise that the company has always honoured. In XP's case, it extended its support period for an additional two years due to its popularity.
As support for XP comes to an end, computer security experts believe that millions of small businesses could be at risk of security breaches. Microsoft no longer offers updates for Windows XP, meaning that existing security holes cannot be fixed.
The UK government was one of several groups concerned about the end of official support for Windows XP. In order to extend support for XP-era applications, it has arranged a £5.5 million deal with Microsoft to offer limited support for 12 months.
Microsoft stated that it's ending support for Windows XP because the code-base of the product is simply out of date. The software, which was developed prior to 2001, did not account for the growth of touchscreens or the processing power required by modern computers.
Ernst & Young information security director Mark Brown claims that, although the change doesn't mean businesses need to stop using Windows XP, continuing to use the software makes them vulnerable to hackers and malicious software.
He believes that hackers may see Microsoft's decision to end support for Windows XP as an "opportunity to take advantage of organisations" that have not yet updated to a new operating system.