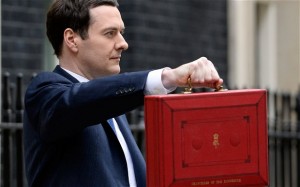 Chancellor George Osborne believes that Britain needs to save more, announcing a new "Budget for savers" aimed at rewarding Britain's savers. Mr Osborne noted the importance of saving during an answer to a question about the 2014 Budget, which the government delivered on the 19th of March.
The new budget is aimed at people who have "worked and saved hard all their lives" and strongly encourages an increase in saving. The Chancellor said: "We need to save more. The measures I have set out incentivise savings and reward savers, but it can't happen overnight."
Included in the new budget is a massive overhaul of Britain's pensions. Rules that required people to use their pension balances to purchase an annuity will soon be removed, making it easier for people to withdraw from their savings. It also raises the amount that can be saved tax-free using an Isa – people will now be granted a £15,000 annual limit on tax-free savings.
The Chancellor denied that the new budget is designed to encourage savers to take money from their pensions. Mr Osborne noted that the new budget makes pensions more flexible, and that since it was a new area of policy, it remained "uncertain" how it would affect pensions and savings.
Other questions answered by Mr Osborne relate to the growing concern that there is a property bubble affecting the UK. Osborne noted that people should see London as a separate housing market from the rest of the UK, and that the Help to Buy scheme had not resulted in an increase in home prices.
He also stated that individuals and the government need to remain "vigilant" about the growing level of household debt in order to avoid a repeat of the 2005 onwards period. An estimated nine million individuals in the UK are trapped in a "debt cycle" and use one credit card to repay another, according to the FCA.