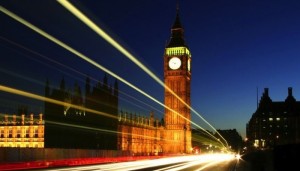 New figures from the Office for National Statistics reveal that public sector workers are paid approximately 15 per cent more than their private sector counterparts in the UK. The interesting pay gap has shocked economists, as the government placed caps on public sector pay rates just four years ago.
While the capping of public sector pay rates has reduced the compensation gap for many UK workers, there is still a significant wage difference between the public and private sectors. Public sector workers earned an average of £16.28 per hour in 2013 – a 14.5 per cent increase from the private average hourly wage of just £14.16.
The 14.5 per cent increase in average wages pales, however, in comparison to the gap in median wages. When median pay is compared, public sector workers get a staggering 35 per cent more than their private sector counterparts, or £3.67 per hour more in real terms.
Commenting on the data revealed by the study, the Office for National Statistics said: "The average pay difference in favour of the public sector has narrowed since the year 2010, which in part reflects the restraints on public sector pay over this period."
Analysts have noted that the greatest pay gap occurred in large employers with at least 500 staff. When large employers are removed, private sector employees earn approximately 2.4 per cent more than their public sector counterparts. The gap in earnings is thus largely determined by large employers with greater funding.
Despite their comparatively better pay offerings, public sector workers are facing an increased level of job insecurity. As government cuts continue to take place, many in the public sector may face the real possibility of having their positions axed in order to reduce public sector spending.