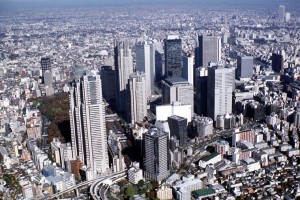 Japan's economic recovery has run into a speed bump. Factory output slowed during February to just 2.3 per cent, according to an official report released by the Japanese government.
Japan is the world's third-largest economy, and manufacturing is arguably its most important sector. The February output decline was the first slowdown in industrial production in three months, after many economists had dubbed Japan's recovery a success.
Analysts are now concerned that Japan could face a long-term slowdown after the last few months of 'Abenomics' success. The slowdown was the opposite of what most economists had expected, with established experts predicting an increase in output during February prior to sales tax increases in Japan this month.
Japan's sales tax will increase from 5 per cent to 8 percent on the 1st of April. Tax increases are part of the government's long-term plan to reduce Japan's debt and refocus its economy on domestic consumption and exports. Total factory output increased by 3.8% in January, making the February decline even more surprising.
Additional data from intelligence firm Markit/JMMA reported an expected decline in manufacturing output from executives at many of Japan's largest companies. Survey results from the Markit/JMMA analysis closely mirrored the official statistics. Other aspects of the Japanese economy, such as household spending, have also declined.
Analysts believe that the decline in household spending and weak retail sector could lead to action from the Bank of Japan. Japanese economists fear that failing to act on the slow economy could result in a repeat of Japan's 'lost decade', during which low economic growth prevented many Japanese graduates from accessing jobs.
Prime Minister Shinzo Abe has prepared a detailed plan to tackle Japan's economic woes, including tax increases aimed at increasing prices and fighting the country's deflation issues.