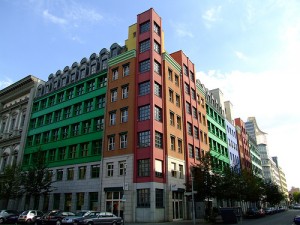 While San Francisco has historically been the 21st century's technology hub, several of Europe's biggest cities are attracting their own breed of ambitious new start-ups aimed at solving problems for web users.
London has attracted a wide variety of entrepreneurs in recent years, with a large and growing venture capital presence and significant talent base making the city a great place for entrepreneurs to open new technology businesses.
But another European city appears to be catching up to London. In the last decade, several of the web's hottest startups have made Berlin their home, making use of its low cost of living and large creative community to build inspiring businesses.
SoundCloud, an online music publishing and sharing platform originally founded in the Swedish capital of Stockholm, moved to Berlin shortly after its birth to capitalise on the city's lower tax rates and huge pool of talented designers and developers.
With more than 10 million registered users and more than $12.5 million in venture funding, the start-up's hot growth shows that European competitors certainly aren't far behind their Silicon Valley counterparts.
In fact, many analysts believe that firms are moving out of Bay Area in search of new places to flourish. The success of New York-based Tumblr, which was sold to Yahoo for $990 million in a cash and stock deal, has proven that a California address is not a requirement for a successful exit.
Key to the rise of cities like Berlin as an entrepreneurial destination is the changing culture in Central Europe. SoundCloud's vice president of community, David Noel, explained:
"If you fail in Europe, you have the stigma of failure that you carry around. When I look at Berlin that is changing, so we're not talking about failure as a bad thing but we're talking about failure in a way that it lets us become better next time."