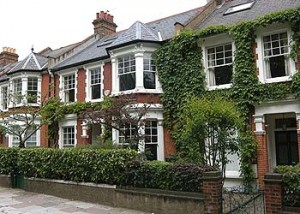 House prices have increased across the UK during 2013, up by 3.2% on the whole. In certain areas, such as London and the South East, prices have increased at incredible speed, with 10.6% annual growth and an astonishing 3.5% price rise in November alone.
The average UK home increased in value by 0.1% in November, according to a study from the Land Registry. The average home value in Britain is now £165,411 – a new peak valuation that some economists believe is the result of market distortion.
Housing sales have increased substantially over the last year, fuelled by a large rise in demand for housing accompanied by higher valuations. Many homeowners have capitalised on the opportunity to sell their properties at rates that, just a few years ago following the 2008 financial crisis, were seen as unrealistic.
Some areas have been affected by rapid price increases. In some of London's most exclusive suburbs, demand has massively outstripped supply, resulting in houses sold at rates far above their perceived market value. The average value of London houses has increased by 10.6% in the last year alone, with many experts believing that it could rise to even greater levels.
First-time buyers have been set back by the massive increase in housing prices. In some London postcodes known for 'affordable' housing, prices have reached over ten times the average annual salary for residents, making them inaccessible for a large portion of the market.
However, not all areas of the country have been affected by swelling prices and a surge in property market activity. In the North East of England, housing prices are on the decline, with a fall of 1.6% recorded during 2013. In the South East, prices grew by 3.5% during the year, second only to pricing growth in London.