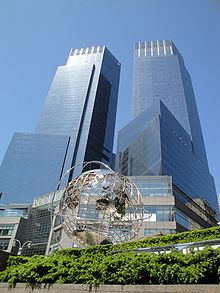 Time Warner's excellent second-quarter profit is due to television advertising and hit movies, the New York-based company has announced. Time Warner reported a second-quarter net income of $771 million – an 87 percent increase on income from the first quarter of the year.
The New York-based media company operates a variety of film studios and cable TV networks, including well-known content producer HBO. Time Warner's other media assets include cable news channel CNN and film production company Warner Bros., which has been behind a string of successful recent releases.
Top-performers for the network include feature films such as The Great Gatsby – a feature film that opened to $51 million in weekend earnings – and Man of Steel, an incredibly popular hit. TV assets such as the hit show Game of Thrones have fuelled Time Warner's TV advertising success, seducing both viewers and advertisers.
The excellent second-quarter results have prompted Time Warner to increase its profit forecast for the remainder of the year. The company plans to split its Time Magazine property from the rest of the company next year, opening it as a public company of its own.
Time Inc., the parent company behind Time Magazine and others, publishes People, Sports Illustrated, and a variety of other magazines. The division has turned a profit in recent years despite intense competition from new media and an industry that's rapidly searching for a new revenue model.
From its popular Hollywood properties to its incredibly successful TV series, Time Warner's portfolio of media assets has fuelled its growth throughout an otherwise tough period. The company is so optimistic regarding future growth that it's raised its full-year earnings projection to the mid teens, up from low double-digits.