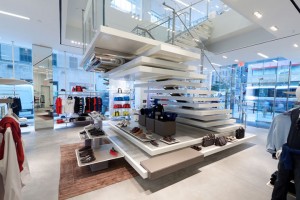 A disgruntled Lacoste employee recently lost his job after posting his pay cheque to social network Instagram. The employee, who was a top salesman based in a New York Lacoste retail outlet, posted the picture of his pay cheque online along with a message complaining about the company's compensation for New York workers.
Wade Groom, who earned over $130,000 for the company in June, posted the pay packet along with an angry message that it let him lease a 'third world' apartment due to New York City's high living costs. The salesman was paid $15 per hour and three percent commission on his sales for the New York City Lacoste branch.
In response to his Instagram post, Lacoste let Mr Groom go from his position in the New York store. Lacoste released a statement claiming that the post broke privacy agreements that Mr Groom signed upon commencing his job. Mr Groom hit back at Lacoste, claiming that the document was unreadable due to the low image quality.
Speaking to Metro, Mr Groom claimed that the post was an 'artistic and personal statement' that reflected the low standard of living his job afforded him. Lacoste stood by its decision to fire Mr Groom due to his violation of the confidentiality agreement he signed with the company.
Wade Groom's blunder is one of many recent social media mistakes committed by both employees and employers. Simple mistakes such as updating a social media profile picture or tweeting about a frustrating day at work have claimed jobs for a variety of people in recent years, highlighting the power of the social medium.
Lacoste did not comment on the story, but Mr Groom's loss of a job says all it needs to – be careful, very careful, about what you use your social media profiles to speak about, particularly if it's related to your career.