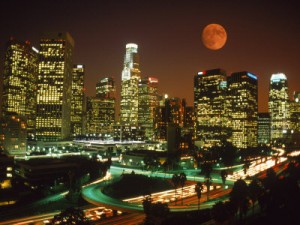 Good news for the United States' ailing economy. American businesses added over 188,000 new employees to their payrolls last month, according to payroll company ADP. The good news comes despite concerns from economists that many American companies will face reduced operating budgets this year due to tax increases.
Most of the new jobs were added by small businesses, which made up 84,000 of the over 188,000 new jobs. Mid and large-sized companies added a combined 104,000 jobs to the United States' employment market, largely in industries such as utilities, transportation, and trade.
The United States construction sector, which has benefited from new infrastructure projects in recent years, added 21,000 jobs. The American manufacturing industry, on the other hand, added only 1,000 new jobs due to reduced spending power from domestic customers and a downturn in international demand in the Eurozone.
Many economists were surprised by the figures released by ADP, which seemingly contradict predictions of economic contraction following $85 billion in budget cuts for government departments. Other issues include a payroll tax increase that took effect at the beginning of March, potentially affecting small businesses.
Despite the job growth, other statistics indicate that the United States' recovery isn't going quite as smoothly as many economists have hoped. Government figures show an annual growth rate of 1.8 percent in the first quarter of the year – a figure that's far below the 2.4 percent growth rate that the government had predicted.
Economists believe that the United States economy will improve during the second half of the year as increased real estate activity improves conditions for residential construction companies. Manufacturing activity is also expected to increase as the average American household spending power returns to pre-crisis levels.