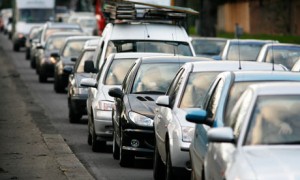 Sales of new cars grew 13 percent in June as more than 215,000 Brits invested in a new automobile. The increase in car sales marks the 16th consecutive mark of sales growth in the automotive industry.
Most of the cars sold were private vehicles. Total UK automotive sales increased by 20 percent this June when compared to the same period in 2012, with a total of over 1.16 million vehicles sold.
Motoring analysts have attributed the increase in car sales to a renewed interest in fuel-efficient cars. A growing number of motorists are investing in fuel-efficient cars and hybrid vehicles in an effort to decrease the amount spend on costly petrol.
Increased sales of fuel-efficient hybrid cars reduced total CO2 emissions by as much as 3.7 percent in the last twelve months. June's top sellers were the Ford Fiesta and Focus, which sold 11,332 and 9,128 vehicles respectively.
Analysts expressed their approval of the figures, which indicate that the UK has not fallen victim to fallen automotive sales that are affecting the Eurozone. Easy access to financing deals has been pointed to as a reason for the increase in car sales.
Motoring insiders believe that the growth in sales will continue throughout 2013 as more families invest in new vehicles. June was the 16th month of growth in new car sales in a row, indicating that the industry has little to fear in the UK market.
The increase in motor vehicle sales has been matched by an increase in interest in UK real estate. House prices rose 3.7 percent last month as a large number of first-time homeowners invested in British real estate.
While some commentators have voiced fears that the increase in home prices may lead to a new property bubble, others believe that the rise in home values indicates a long-term return to economic health for the UK.