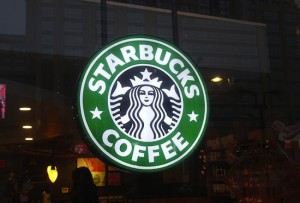 The world's most well known coffee chain is expanding its beverage menu. Seattle-based Starbucks introduced a variety of 'handcrafted' soft drinks at its Seattle cafes earlier this year, and plans to expand the menu to serve customers nationwide.
Starbucks is currently testing a range of artisan soft drinks at its Austin and Atlanta stores. The soft drink menu includes high-end drinks such as lemon ale, spiced root beer, and ginger ale. The drinks are hand made using carbonation machines on site, in a similar fashion to the chain's wide range of coffee variants.
The move into soft drinks is unsurprising, with the Seattle-based coffee chain trying out a variety of non-caffeinated beverages over the past decade. After specialising in coffee during its early years as a café brand, Starbucks has since expanded its menu to include fruit juices, milkshakes, and even energy drinks.
Analysts believe that the expanded menu is part of a larger strategy to expand the well-known coffee brand into a multifaceted restaurant and café. Starbucks has its own range of baked goods and lunch dishes in many stores, as well as an extensive range of supermarket coffee and snack products.
Despite expanding its service area for the soft drinks, Starbucks hasn't yet made its decision on whether the artisan drinks will go worldwide. Starbucks' spokeswoman Lisa Passe commented on the new drinks, claiming that Starbucks 'tests products to help us understand how new products can fit within our customers' routine.'
The company currently operates over 18,000 stores worldwide. The company's CEO Howard Schultz has been vocal on his goal of expanding Starbucks into a brand that is equally as visible in supermarkets and convenience stores as it is on busy street corners.
The US soft drink industry, worth over $77 billion in annual revenue, is certainly a large target for the coffee brand. The company's handcrafted approach to its new soft drink range gives it a potential edge over packaged brands such as Coke and Pepsi.