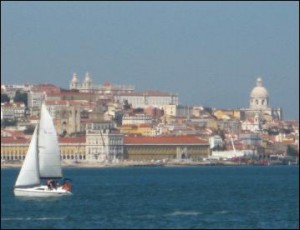 Portugal's government turmoil could lead to another European economic crisis as share prices tumbled following the resignation of two high-level ministers. Shares on the PSI 20, Portugal's primary index, dropped by almost 7 percent as two of the government's senior ministers announced that they would be resigning.
Anibal Cavaco Silva has planned several emergency meetings aimed at resolving the ongoing political turbulence and return stability to Portugal's government. Many of Portugal's top political commentators believe that the high-profile resignations may be the end of the current government, led by Prime Minister Pedro Passos Coelho.
Portugal has been one of Europe's hardest-hit economies, with unemployment in the Southern European country growing substantially over the past decade. The current Portuguese government has introduced a series of austerity programs to bring the country's budget back to a balanced and sustainable level.
It's also attempted to tackle the country's growing financial decay through a bailout program worth more than 78 billion euros. Portugal has been the target of rhetoric in Brussels, with several EU officials claiming that the country's current situation is damaging to the Eurozone as a whole, particularly in the short term.
Portugal's government is made up of a two-party coalition. One of the ministers to resign was Paulo Portas, the leader of the CDS-PP party. The other official to resign was Vitor Gaspar, the government's former Finance Minister. The resignations are surprising given the relative stability of Portugal's centre-right government.
Economic commentators have expressed concern that the country's political crisis could interfere with important economic reforms. Portugal's justice minister, Paula Teixeira da Cruz, claims that the country's economy is beginning to recover due to the government's programs, and that a change in policy could be 'disastrous.'
International analysts, including Barclays Capital, believe that the political shuffle is likely to affect Portugal's bond markets, but will not spread to other countries in the Eurozone.