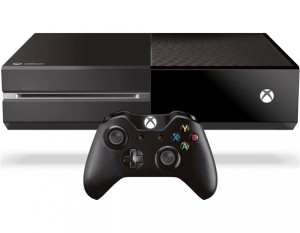 Microsoft's controversial new gaming console has certainly attracted the ire of long time computer gamers. The Xbox One is the follow up to Microsoft's very successful Xbox 360. The console boasts improved system specifications and a laundry list of new media functions aimed at making it the world's ultimate media centre.
What it isn't, however, is a great choice for fans of used games. Microsoft has stated that while used games will ultimately be available for the console, gamers will only be able to purchase them from a network of authorized retailers. Critics claim that Microsoft's policy aims to quash a legitimate second-hand gaming market.
Used games have been a popular choice for gamers for many years, much to the ire of gaming technology developers. As used games are frequently sold for as little as half the price of a new copy, gamers have flocked to the used sections of stores like Gamestop and Gamestation in search of low-cost goodies.
The loser is the game's developer and publisher – two entities that don't receive any revenue from used copies. Used gaming enthusiasts have long argued that the game developers face the exact same reality as music labels and movie studios, while the industry itself has aimed at implementing a licensing model for gaming.
With the Xbox One, gamers are free to trade games between each other, but only one time. Microsoft's system security also prohibits gamers from enjoying the console in offline mode, with the latest Xbox needing to connect to Microsoft's servers every 24 hours in order to continue functioning.
Electronic privacy activists have claimed that the console's new requirements go far beyond what's necessary in order to fight piracy. For Microsoft, however, the policy is purely financial – with used games and piracy costing developers tens of millions in revenue every month, cracking down is, in their eyes, long overdue.