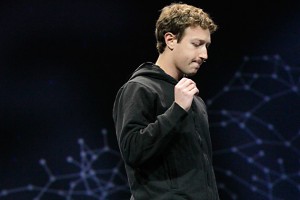 Despite its one billion users and immense online reach, Facebook still faces a unique challenge: convincing advertisers to use its platform. The social media giant recently announced that it would be simplifying its advertising system in an effort to attract more small businesses and corporate advertising departments to the platform.
Facebook Ads, as Facebook's display advertising network is known, has been active since 2007. The system was originally introduced as Facebook Flyers over five years ago, with updates rolling out at a rapid pace. In its early years, Facebook Ads wasn't a major target for corporate advertisers but was popular with small businesses.
Aiming for year-on-year growth, however, Facebook expanded its platform during the last few years, adding new options for advertisers. Retargeting and ad grouping were recently implemented, with advertisers rushing to the platform as Facebook's audience continued to grow.
What hasn't been rushing to the platform, however, is big business. Facebook's ad network has thus far failed to attract interest from big businesses, with a range of leading companies such as General Motors outright rejecting the platform as less effective for direct sales than other online mediums.
In an effort to increase the service's appeal to corporate advertisers, Facebook will reduce its total amount of advertising services and simplify those that it offers. The social media giant will remove advertising options such as 'Sponsored Stories' and refocus its operations on Facebook Ads, its core product, the company stated.
Given Facebook's incredible share of the display advertising world – some figures put the company's impression share at almost 30 percent – it's surprising that so few advertisers have heavily invested in the platform. Facebook's recent refocus aims to bring in a new corporate audience to fill its online impressions.