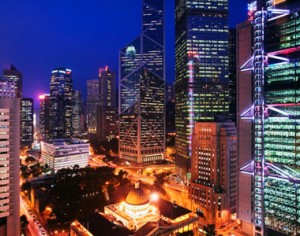 Regulators in Hong Kong and New Zealand are launching an investigation into the global foreign exchange market. The investigations indicate that the crackdown on global forex manipulation is spreading beyond Europe and the United States.
The foreign exchange market, which carries out an estimated $5.3 million worth of transactions per day, has been a target of manipulation by leading banks in several countries. Regulatory groups believe that rogue traders have manipulated foreign exchange and commodities markets, targeting a number of key benchmarks.
Scandals involving foreign exchange manipulation have occurred frequently over the past three years. The Libor scandal, which involved the manipulation of inter-bank borrowing rates, was famously manipulated in a huge collusion scandal by some of the world's largest financial institutions.
Hong Kong is Asia's third-largest foreign exchange market, and investigators there are taking a firm and focused approach to reducing fraud. Authorities believe that traders at different banks may have worked in unison to "fix" currency prices by strategically manipulating client orders.
The investigation follows similar regulatory actions by competition agencies based in Britain and Switzerland. Earlier this year, WEKO – Switzerland's key competition agency – announced that it investigate JP Morgan, Barclays PLC, and several other leading banks. Around 30 traders have been suspended due to the investigation.
Investigators believe that the market manipulation occurred due to coordinated and deliberate work between traders at different institutions. Banks involved in probes by European authorities include Deutsche Bank and UBS AG, who together control approximately one quarter of all foreign exchange transactions.
Other Asian financial hubs are expected to follow suit as Hong Kong's investigation into trading intensifies. Singaporean regulators at the city-state's central bank said last year that they were in contact with overseas regulators regarding fraud in the foreign exchange market, but did not comment further.