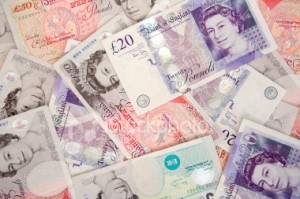 According to a new Spending Power report from Lloyds Bank, consumer confidence is at its highest level since 2010. The Spending Power consumer report tracks more than 2,000 people and assesses their opinions on future spending power, personal finance and saving plans.
January's report indicates that consumer confidence rose to 129 points – a new high that puts the average UK consumer confidence at its highest level since 2010. Most people believe that they will be in a better financial position six months from now, and 57% of respondents classified their financial situation as "excellent" or "good".
Despite the increased consumer confidence, many people are hesitant to spend the extra money they are earning. An additional 14 per cent of the people polled claim that they will save more of their additional income than they will spend.
Lloyds' director of personal current accounts, Philip Robinson, believes that the new report's data shows that 2014 will be a more stable year than the last, saying: "With consumer sentiment continuing its upward trend, together with the highest positive levels seen to date towards personal finances, 2014 continues to show signs of a more stable year."
Despite the positive sentiment, there are still serious issues facing UK consumers. A significant increase in the cost of energy has left 77 per cent of consumers worried about their energy bills. The average consumer spends 6 per cent more on energy in 2014 than they did a year ago – an alarming increase in the cost of living.
Confidence in the housing market has grown substantially, with 44 per cent of UK consumers believing that the housing market will continue to improve. Economists believe that the government's Help to Buy scheme, which assists first-time buyers with a deposit, is fuelling growth in the UK property market.