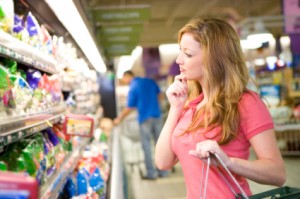 Over the last year, there has been a massive increase in the number of households struggling to pay bills and buy basic necessities like groceries, according to online financial planning website MoneyFacts.co.uk.
New research from Legal & General indicates that 12.6% of British homes struggle with basic expenses. Many operate on a single income and find it difficult to cover their expenses, including bills and debts, using their income.
The average monthly shortfall – the amount by which households fall short of fully paying their bills – has increased from £42 in January 2013 to a worrying £85. The increased monthly deficit is fairly even across the country, although certain regions such as the East Midlands have an average household shortfall of £124.
Londoners, on average, are £95 short of paying their bills each month. In the North East, however, the average monthly household deficit has fallen by £41 in the last year. The South West has achieved an amazing £88 reduction in the last 12 months, signalling a return to household financial stability.
Legal & General spokesman John Pollock commented on the new statistics: "Despite January inflation falling below 2% for the first time in 10 years, our MoneyMood survey shows we are not yet seeing any strong signs of recovery in household finances."
MoneyFacts experts recommend several tactics for homeowners struggling to deal with expanding bill payments and shrinking household budgets. As well as thinking carefully about whether many of their expenses are truly essential, they should look into 0% balance credit cards or combined personal loans.
At the end of the day, however, the best way to escape from household debt is by taking a serious look at your expenses and income. Make a checklist of essentials and force yourself to stick to it, even if you feel tempted to go shopping for luxury goods and treats.