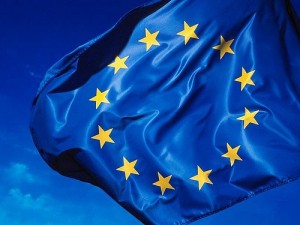 Europeans could lose some of their savings through currency devaluation, warns a shocking new report from the European parliament's budgetary control committee.
The report states: "As a consequence of the macro-economic assistance programmes and ECB lending operations, EU citizens face a meltdown of their life savings with interest rates being lower than 1 pc … around the current inflation rate."
Analysts believe that the devaluation of the Euro could threaten the stability of the entire European Union, as well as the international acceptability of the European currency. According to the report, the situation "could potentially put the EU as a whole at risk."
The European Union's average inflation rate measures 0.8 per cent in December – a rate that economists claim surpasses the average bank interest rate. The Eurozone's benchmark rate is just 0.25 per cent. Members of the European Parliament claim the low interest rates are "robbing people" of their investments.
Ukip deputy leader and MEP Paul Nuttall claims that the report was a "rare bout of honesty and realism", and that the European Central Bank was "robbing people of the value of their savings" through its artificially low interest rates and significant inflation rates.
Bundesbank head Jens Weidmann, also a member of the European Central Bank's governing council, claims that the low interest rate policy has positive effects and potential risks for the EU.
"Ultra-loose monetary policy is a therapy with risks and side-effects. It cannot become a permanent therapy." Weidmann believes that, over time, the positive effects of the European Central Bank's current policies will be reduced, while the risks continue to rise.
Millions of pensioners throughout Europe have been affected by the rising inflation levels and poor interest rates. In Germany, "creeping expropriation" of savings has resulted in a 15 per cent decline in spending power for many people.