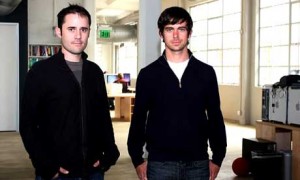 Social network Twitter plans to sell 70 million shares to public investors as part of its initial public offering. The shares will be priced from $17 to $20 – a figure that's anticipated to raise as much as $1.4 billion (£865 million) for the company.
Investors will be able to purchase 13 per cent of the California-based technology company. The quantity and price of shares values the company at $11 billion – a significant amount less than many internal Silicon Valley valuations.
Experts believe that Twitter might be intentionally lowering its value in order to avoid a crash in post-IPO share pricing. Rival social network Facebook was hit by large declines in value following its own IPO in May of 2012.
Twitter's filing application makes it the second-largest online company to allow public share purchases, after Facebook. While the website has seen a significant expansion of its user base, revenues have lagged and profits are yet to appear.
Users now number 218 million and tweets are sent at an astonishing rate of over 500 million per day. Despite this, the company generated just $254 million in the first six months of 2013, losing almost $70 million in the process.
Even more worrying for investors are the company's growing losses. As Twitter's user base continues to grow and on-site activity increases, the company's losses have increased substantially.
Experts believe that investors will be hesitant to purchase large amounts of shares in the California-based company without it sending strong signals that it could, at a point in the future, generate a sustainable and stable profit.
Michael Yoshikami of Destination Wealth Management claims that Twitter will need to 'come up with earnings to substantiate' its $11 billion valuation, noting that it's currently 'unclear' how the company will be able to do this.