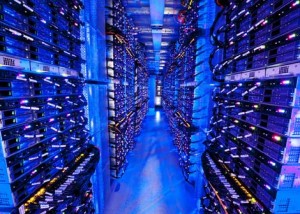 Amazon's expansion into online data centres was heralded as a major success just a few years ago. Today, however, many companies that use Amazon for their hosting were hit by a major outage that may have them rethinking their decision.
Faulty software resulted in several of Amazon's data centres going offline on Sunday evening, knocking down several major websites. The offline casualties include photo sharing network Instagram and online video streaming website Netflix.
Other companies affected by the outage include short video sharing network Vine and well-known accommodation booking service AirBnB. The websites depended on a high-volume data centre in North Virginia that was temporarily kicked offline.
While the outage was solved within hours, it resulted in major downtime for several of the web's biggest new businesses. During the downtime, many users were able to access the websites intermittently or encountered warning messages.
After resolving the issues, Amazon claimed that the downtime was caused due to a networking device partially failing. The outage was the second to affect Amazon in one week after an American shopping website went offline just a few days ago.
The giant online retailer is one of several companies offering high-speed hosting for images, video, and other rich media content. Its affordable pricing has attracted the web's biggest companies, including online photo sharing giant Instagram.
Amazon's technology spreads data across a variety of servers to ensure that speeds are consistent and that data is accessible from a variety of locations. The network is one of several cloud hosting services aimed at consumers and large businesses.
Cloud hosting has been in the news recently after the controversial cloud storage website MegaUpload was shut down in early 2012. Users have expressed concern over online privacy and stability following the large-scale raid and shutdown.