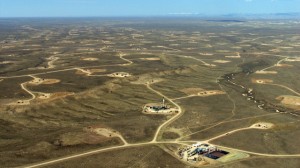 Energy-intensive manufacturers will be some of the largest beneficiaries of United States economic growth, according to a new industry report from the Conference of Mayors. Employment in the energy-intensive manufacturing sector will increase by one per cent or more per year in the United States until 2020, the report states.
Of the jobs created in the energy-intensive manufacturing sector, more than 72 per cent will be based in major metropolitan areas. The strong growth has been made possible by the domestic natural gas and oil production boom that's occurred over the past three years, driving 1.7 per cent annual job expansion in manufacturing.
From 2010 to 2012 alone, more than 196,000 new jobs were created in the energy-intensive manufacturing sector in metropolitan areas. The report uses data sourced from HIS Global Insight, an economic and financial information firm headquartered in Massachusetts.
Economists have called the surge in US energy production a "energy revolution" and cited growing competitiveness as an indicator of long-term US economic growth. In many major US cities, employment in industries such as machine manufacturing has increased by 9 to 10 percent in the period from 2010 to 2012 alone.
Much of the growth has been driven by cheaper energy sources, such as the massive increase in domestic natural gas production. Although the cheaper gas has driven an incredible amount of economic growth and created hundreds of thousands of jobs in major metro areas, it hasn't been without criticism.
American environmental campaigners have criticised the fracking process used to extract natural gas from shale, noting that it has negative effects on groundwater quality and could have dangerous outcomes. Manufacturers have noted that gas extracted inside the United States has reduced dependence on foreign oil sources.