The entire British economy has been affected by Brexit in one way or another, and the housing market is no different. Experts have warned that the continued uncertainty surrounding Brexit has led to increased volatility in the UK housing market. This was evident in the sharp annual jump in house prices that was experienced in April, but this sudden and unexpected increase does not mean that prices will continue to rise or that we will see this trend enduring throughout the year.
April increase in house prices is indicative of market volatility
Following a stark five percent rise for the three months to April, compared to the same period in 2018, the average UK home is now worth £236,619. April also saw a 1.1 percent increase in property prices compared to March, but this was largely due to a higher volume of sales in London and an increase in sales of pricier new build properties. The bottom line is that house prices in the UK are extremely volatile at the moment and despite the sharp jump in prices in April, which some experts have described as an outlier, supply and demand remain subdued. The number of houses sold and the speed of sales over the last three years has slowed considerably as Britain waits to see what the future holds outside of the EU.
How long does it take to sell a house in the UK?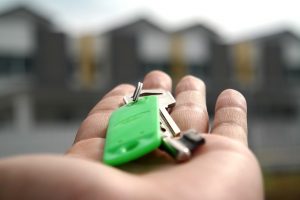 Most sellers want to sell their properties as swiftly as possible and, in the past, correctly priced houses sold reasonably quickly. But what does the selling scenario look like in a Brexit dominated Britain? Several independent advice experts, have indicated that the time-frame from the first day of marketing a house, to the completion of a sale is often as little as 15 weeks.
According to industry experts, there has been a market slowdown, but transactions levels are steady and for realistic sellers, there are still plenty of buyers. It is, however, essential to understand and evaluate the market in a specific area as the impact of Brexit varies from one region to the next and to be realistic about the value of properties. The price of a property and the timing of a sale remain as important as ever. Property buying experts Open Property Group have taken it a step further and worked to create a 'fast-track' selling guide for those looking to sell their home during this uncertainty period. Everything from doing the right research, to analysing your own property will help homeowners not only get a realistic property price, but also speed up the selling process.
The recent upswing in house prices can most likely be attributed to improved consumer purchasing power and employment growth rather than a show of confidence in a post-Brexit Britain and unfortunately, as long as Brexit dominates British politics and people continue to be uncertain about the future, conditions will remain challenging in the housing market.