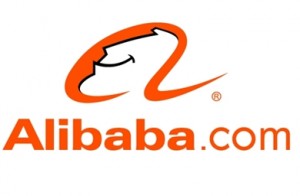 One of China's biggest online companies is gearing up for a multi-billion dollar US-based initial public offering. Alibaba, an online marketplace connecting retailers in Western countries with Chinese manufacturers, could be worth over $200 billion, according to investment analysts.
Since its launch in 1999, Alibaba has grown from an import-export marketplace into one of China's biggest online shopping companies. It now controls three large China-based e-commerce websites in addition to its manufacturing marketplace. Yahoo is a part owner of Alibaba, with 24% of shares worth an estimated $42 billion.
PrivCo analyst Matt Turlip thinks the Alibaba IPO will be "the largest tech IPO ever" – a view shared by others in the technology and finance industries. Alibaba could be worth as much as $200 billion, making it a more valuable company than Facebook, Amazon, eBay, and other leading Western technology companies.
Alibaba has recently acquired a number of leading Chinese web companies. Over the least two years, the company has made several investments in the United States and purchased shares in Chinese web companies such as Youku Tudou and Weibo – the Chinese versions of YouTube and Twitter, respectively.
Founded in 1999 by former English teacher Jack Ma, Alibaba grew at an immense speed over the past decade. The company was launched on a $60,000 investment from 80 people; its success has made Ma one of China's biggest business stars and motivational personalities. He is also involved in Baidu and Tencent – two leading Chinese online properties.
Ma remains Alibaba's largest individual shareholder, owning an 8.9% share in the company worth over $17 billion. Other investors include Japanese communication giant SoftBank, which owns 34.4 per cent of the company, and Yahoo. Alibaba has stated it wishes to raise $1 billion from the IPO – a figure many analysts believe is likely to increase after the company assesses investor demand.