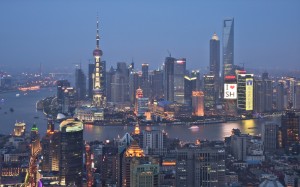 Over the last month, statistics have been emerging that indicate growing fears of a downturn in Chinese economic output. The first, a surprising 3.1 percent decline in imports that was released in early July, sparked a debate about the potential for the world's fastest-growing economy to experience a severe economic slowdown.
Despite the fears, however, growth in China is still relatively strong. Economists think that the country, which has been the world's fastest-growing major economy for the past decade, will experience 7.5 percent growth in the second quarter. The primary driver of China's economy is manufacturing, which has declined as many of China's key international export markets face their own financial concerns.
The fears, however, need to be put in the context of China's growth. China has not experienced a recession in over 20 years, with constant growth in manufacturing pushing the East Asian economic giant into a dominant position. The 'crisis', as it's being reported, is merely a decline in China's already incredible growth rate.
The downturn in growth has some serious potential consequences for China, with faith in the ruling Communist Party likely to decrease as economic opportunities become less plentiful. The government has recently taken steps to transition the economy, which is largely export-driven, into a more sustainable model.
Economists have also raised concerns about China's long-term prospects given the downturn in demand from its top export nations. Some believe that consumers in China, which has long valued exports over domestic consumption, may not have a buying power great enough to sustain the country's economy.
The decline in Chinese growth, however severe it may be, will certainly be a major headline for the coming months. Once the world's most inspiring growth story, an extended period of decline in Chinese output could make it a mixed tale of caution and optimism.