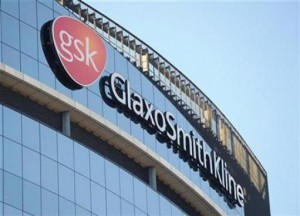 British pharmaceutical company GlaxoSmithKline is accused of operating a 'criminal godfather' scheme in China. The company allegedly bribed doctors using luxury gifts and travel packages to prescribe its drugs to Chinese patients for a range of ailments and conditions.
Chinese police report that they have found over 700 middlemen that participated in the giant bribery effort. Four senior GlaxoSmithKline executives have been arrested by Chinese police in the sting, which has been described as one of the largest cases of pharmaceutical fraud in history.
The company allegedly used travel agencies to bribe doctors into prescribing their medication to patients, offering luxurious travel packages and financial rewards for top performers. GSK also allegedly provided doctors with sexual services to reward them for prescribing the company's products illegally.
China is a major market for pharmaceuticals, with a growing population that has an increasing interest in Western medical services. Despite its dependence on Western medical firms, China has been aggressively targeting foreign companies that violate the law. Chinese police claim that other pharmaceutical companies have been involved in similar illegal activities aimed at boosting prescriptions given out by doctors.
GlaxoSmithKline is Britain's largest drug manufacturer, and the scandal is believed to be the most serious strike to the company's brand in decades. Chinese police say that the illegal activity has been going on since 2007 as part of a large-scale effort to increase GSK's market share in China.
The company is reportedly relying on the Chinese market to augment its earnings as patents from Western markets expire and generic drugs threaten to rob it of most of its income. The detained executives include GlaxoSmithKline VP Liang Hong, GSK's human resources director Zhang Guowei, and two others.
GlaxoSmithKline supplies doctors with a variety of drugs in China, including drugs that fight cancer and lung disease. The company is one of China's largest suppliers of vaccines. GSK claims that it is dedicated to stamping out corruption in the region.