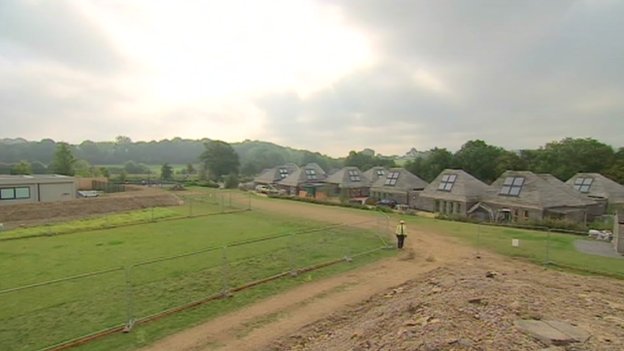 Two firms that were involved in the design and building of an "eco-school" in Dartington, have had a £7 million claim against them after the school was made to close after developing water leaks.
The claim has been put forward by the Devon County Council after they were left disgruntled as the members of the school were forced to move to a temporary building and now the Council want the £7 million for repairs.
The buildings designers White designer and the contractors Interserve are both being sought after for financial damages and both have confirmed that legal action is under way and that they will no longer speak out over the situation at Dartington Primary School.
"We've issued letters of intent to the architects and contractors amounting to over £7m. That covers the cost of the construction work and the cost of temporarily relocating the school, including the temporary classrooms", said a spokesman from the Devon County Council.
The relocation went into full motion once the damage became so severe that it became a safety hazard for the staff and the 310 pupils.
The school opened back in February 2010 and is renowned for being a 'zero-carbon' institution. A report last year stated that the leaking had begun as soon as the school had finally opened after its long awaited arrival, and this is what has encouraged the council to take legal action.
"Complexities within the rainwater harvesting system" were reported as the main reason behind the leaks and the council has said it has been working with the parents and the staff and were very grateful for the support as the relocation has caused hassle for many of the students and their parents.
Once repairs are conducted staff and children are more than likely set to return to the school, however it is not yet certain as the legal despute rambles on.