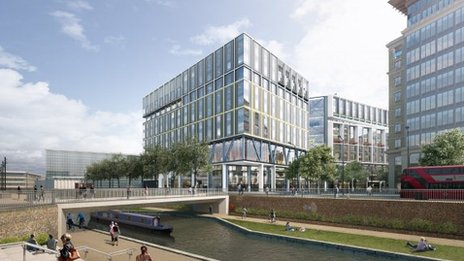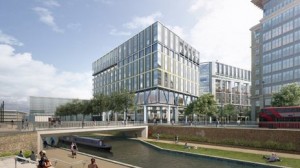 Online technology firm Google has won approval to build a new headquarters in the UK. The company plans to complete its new London headquarters by 2016, giving it an additional 920,000 square feet of office space in the capital.
Google's new UK headquarters includes a lengthy list of extra features and facilities, many of which are based on its California 'Google Campus.' The building will have its own climbing wall, which runs between the floors of the building.
Other features include a 20,000-square foot area for bicycle baking, a running track on the roof of the building, and a swimming pool for employees. The building will be located next to King's Cross train station.
Unlike many other technology firms, Google has chosen not to build high-rise office buildings. The new Google headquarters will be a low-rise development, with seven to 11 stories for offices and other facilities.
Despite its modest height, the building is expected to be one of the largest in King's Cross. Current plans put the building's length at 330 metres, giving it a length that's greater than any city high-rise development, including the 310-metre Shard.
Google's move into King's Cross is expected to attract other technology firms to the area, creating a new technology hub for London. The building will be located in the new King's Cross Central development, which will span over 67 acres.
The development will contain residential buildings, retail shopping malls, and other offices. Google's involvement is seen as a huge benefit for the area, which has never been one of London's major commercial office districts.
Google is fairly new to the property development business, preferring to lease its international offices and avoid major investments in real estate. The new London office will be its third overseas development, after its Paris and Dublin offices.
Read more