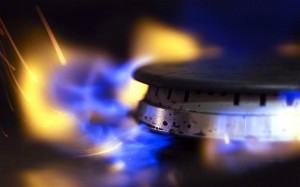 Millions of energy consumers will receive refunds today as energy firms are forced to compensate customers that pay using direct debit. The UK's "big six" power firms have been criticised for generating interest on account balances from people that pay for their energy using direct debit.
Five of the big six have promised to offer refunds for consumers that overpaid for energy, after pressure from ministers turned the issue – which has been a problem for several years – into headline news.
Only npower has stated that it may not follow the lead of other firms. The firm was criticised by energy minister Greg Barker, who recommended that customers "vote with their feet" and voice their disapproval of npower's refusal to compensate its customers by switching to another energy provider.
The 'big six' have been criticised heavily recently, with customers sending in over five million complaints in the last year alone. Due to criticism from customers and ministers, five of the big six energy firms announced that they will not automatically refund account balances greater than £5 in credit.
A recent investigation revealed that the energy companies keep over £2 billion in cash from credited customer accounts, which is used to generate interest. All firms had previously agreed to refund accounts with more than £75 in credit – a figure that ministers claimed was unrealistically and unhelpfully high.
Energy minister Greg Barker believes that the changes are a "good step" towards giving consumers more trust in energy companies. Britain's energy providers are ranked poorly in customer service polls based on extensive consumer complaints and significant pricing increases over the past 12 months.
In response to criticism aimed at npower over its decision not to refund accounts with more than £5 credit, the company said: "We're looking at this suggestion but we need to be sure it reflects what our customers want."