To say that the insurance industry is a highly competitive and cut-throat one is clearly stating the obvious. Like this article here noted, the insurance industry was one that usually measured its progress in decades. However, it is now faced with a reality where changes occur a lot faster than it was previously accustomed to.
With disruptions occurring in every sector, this industry has now been forced to innovate or be left in the dust. The term "survival of the fittest" has now taken a new meaning as it is no longer enough just to innovate but to do so quickly and to continue to do so quickly.
One thing that insurers are now turning to at all levels is insurance software. Since the ability to be quick and tactile has become a major requirement both in service delivery as well as policy and strategy development, it is only common sense that a system that allows for these to occur be adopted. This is what these companies have now found with insurance software.
What is a Cloud Software?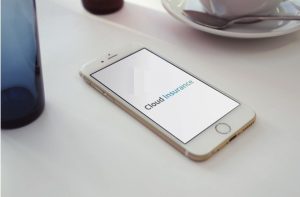 There are two components at play here. The first is software and the second is cloud. Software was usually only installed on personal computers, using the user's computing power for their processes. These days however, we have more and more software that are cloud based. This means they are run on external servers, beyond the firewall of your organization.
To access this kind of software, now referred to as SaaS or Software as a Service, you go through your browser. You can then log into your secure account to access your functionalities and data. You can get more detailed information from this article.
How Does it Help Insurance Companies?
So what's the big deal about this? There are a whole lot of reasons why this has become a game changer for a lot of industries. We will look at a few of these benefits.
Cost
This is one important factor in the adoption of cloud based software especially when it is a SaaS platform. The fact that you simply pay for the exact service you need means you do not need to maintain major servers, IT staff and all the attendant costs. All of these are handled by the company providing the service. This saves cost while not negatively impacting the operations of the organization.
Secure Remote Access
This is probably one of the most crucial benefits that cloud based computing offers. Whether it is a dedicated cloud based software or one that is provided as a SaaS, the fact that it is accessible through a browser means it can be accessed by authorized personnel from anywhere.
Your insurance agents can access the company's data base from any location. This speeds up service delivery and also improves your customer relationship management. Staff of the entire organization, regardless of how large they are, can be linked constantly to the same database, ensuring seamless operations.
Scalability
Most SaaS platforms offer levels of functionality which will cost varying amounts. Organizations can then just pay for exactly what they need. As their needs increase, all they need to do is choose a higher plan. This ensures that companies don't waste money paying for functionalities they do not need at the time.
Easy Third Party App Integration
Modern cloud software are built to make integration of third-party applications easy. Using APIs (application programming interface), an organization can integrate other important applications that they use. This helps keep everything in one place, a certain boost to efficiency.
Optimal Uptime
When the entire business of a company is providing other businesses with SaaS, their focus is usually to ensure as near perfect an uptime as possible. These services are not offered by IT departments of organizations but by an entire organization. Uptime is therefore usually much more reliable.
Efficient Updates and Maintenance
Following from the point above, the maintenance and implementation of any updates is usually done efficiently. Again, the entire function of this organization is keeping this platform running at its best. That is all they give their 100% attention to. You can therefore expect nothing but the best from them.
How to Choose a Cloud Based Software
So we have come this far and we have ascertained that software for insurance, especially those that are cloud based is something that any insurance company that intends to stay competitive in this new reality must adopt. How therefore can a company go about choosing the right platform?
Looking at the list of benefits listed above should give us an idea of what to look out for. We will quickly review these and then add a few others.
Above, we mentioned stuff like cost, third-party app integration and scalability. These are a few things you can ascertain without having used the platform. Be sure that you are okay with whatever any platform you are considering is offering on these three points.
Other things to consider include:
Reputation and Testimonials
There are actual usage issues that you may not be able to identify without using the service. The best way to find out about these issues like uptime, maintenance and updates etc., is to find out from those who are already using the service.
Look for reviews about the platform and draw your conclusion after reading what past or current users have to say about the service.
Support
Support is critical to the smooth deployment and operation of any new tech. Find out what kind of support they offer. Is it only email, or do they offer multiple channels for support? Are they available 24/7 or can you only reach them at certain times. The answer you get should help you make a decision.
Conclusion
Do you want your insurance company to compete favorably? If you've not already deployed a cloud insurance software, be sure to do so right away. If you are already using one but not getting the result you want, make a change and choose a platform that can produce the goods. This is not something you can afford to joke with.