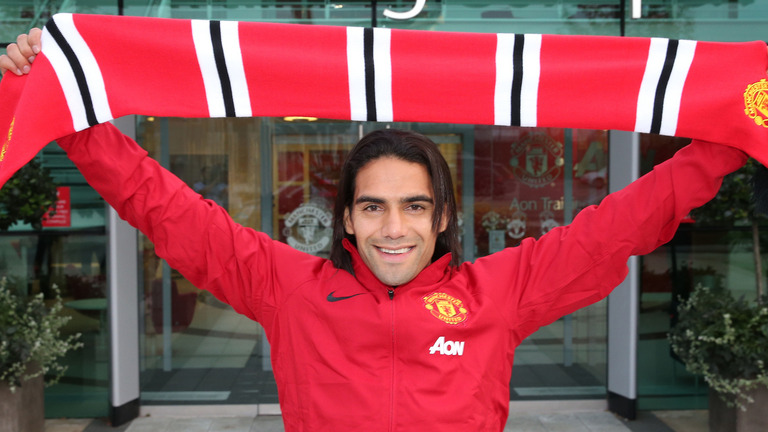 Early this morning, all Premier League clubs transfer activity had been finally conducted at a total of £835 million, breaking the previous record of £630 million that was set last year.
Manchester United were the biggest spenders in this summer's market, spending a whopping £150 million on new players, which is the highest ever gross spend by any Premier League with a £6 million season-long loan move for Monaco forward Radamel Falcao and a British transfer record £59.7 million move for Real Madrid star Angel Di Maria being the most notable transfers.
£55 million alone was spent on the final day of the transfer window which was £30 million less than last summer's deadline day, but most clubs found their business far easier to conduct this year rather than leaving it to the final day, with more clubs willing to cave into high transfer demands as the league continues to become more competitive.
Dan Jones from professional service company Deloitte claimed that Premier League spending this year had rose considerably due to improved television deals, with more money being spread across the whole of the league. Clubs were believed to have received £25 million more than they would have done in the summer that followed the 2012/13 season and this was epitomised by 6 of the 20 clubs breaking their transfer record for a single player.
Professor of Sport at Coventry University, Simon Chadwick claimed that spending may have increased due to financial fair play by stating, "It may be that clubs were holding back on transfer spending in the past couple of seasons, until they saw clear signs from Uefa about what was acceptable and what was unacceptable."
He further stated that clubs were able to spend more money due to them selling their key assets for over the odds, with numerous big clubs being accused of not finding value in the market, with the transfer fee of Angel Di Maria engaging huge debate about whether Britain's biggest clubs are spending too much on players.