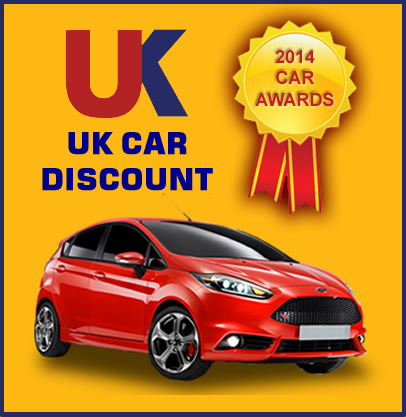 British car website, UK Car Discount have recently announced the winners from their first ever 'New Car Awards'. All the winners will be unveiled over the course of a 3 part publication, but now we are going to have a recap of the winners from part 2.
Best Coupe
Winner: Volkswagen Scirocco
After making its comeback in 2008, car enthusiasts were delighted to see its return to the roads. Critics who at one point criticised the design have now been converted into fans due to how comfortable and easy it is to drive.
You can tell from the new designs that it shares a number of the similar features as the VW Golf and inside the car you will realise how it is designed for consumer comfort due to how spacious it is. The boot of the car is also conveniently large and keeps with the theme of main body of the car and as you can expect, the build quality is very good, like all Volkswagen models.
The Scirocco BlueMotion Technology 2.0 TDI 150PS 6 Spd Manual is without question the most popular model since the brand returned and is currently their top seller.  The model is also extremely eye catching and stylish and also offers up to 67mpg with running costs at a very reasonable rate.
If you are looking for a quicker model then the Scirocco R BlueMotion 2.0 TSI 280PS 6 Spd DSG would be a better choice in that respect, as it has the ability to propel you from 0 to 62 mph within the space of 5 and half seconds. Of course there are cheaper alternatives, but you will not be able match the appearance and duration of the Scirocco.
Best Convertible
Winner: Volkswagen Golf
Volkswagen have won once again, and this time the Volkswagen Golf has been given the tag of best convertible.
The Volkswagen Golf Cabriolet in particular is the most popular model and is based on the classic Volkswagen Golf hatchback with the pair sharing the same interior and immense build quality. The inside is very spacious for 4 people and the roof itself takes only 9.5 seconds to open. If low running costs is what you are looking for then it is recommended that you go for the Bluemotion diesel option which can offer you up to 64mpg and CO2 emissions.
Best Hot Hatch
Winner: Seat Leon Cupra
Despite the hot hatch being very impressive, Seat Leon as a brand have an entire range of beautiful and extremely well built vehicles that are available at a competitive rate.
What is so brilliant about the Seat Leon Cupra however is the fact it delivers more than any other in the hot hatch sector and you cannot help but admire the way it looks as well. This particular model is not just good on the eye, but it's quick. Within 5.9 seconds you can accelerate from 0 to 62mph and it is truly wonderful to drive as it is easy to handle and very spacious.
From a financial standpoint, the Cupra manages to hold off its rivals due to its price and also its running costs, which is a stumbling block with all buyers. Not as if the car didn't have numerous great qualities already but its model also offers 149g/Km emissions and up to 44.1mpg.
Best Economical 4×4
Winner: Hyundai ix35
If convenient pricing is what you look for when buying a car, then you are not going to do any better when it comes to the Hyundai ix35. Its sculptured design makes it very pleasing on the eye and when you combine that with its 2.0 CRDi Diesel 4WD manual engine it is all-round one of the best cars on market.
It's not just impressive on the outside, but the inside of the car shares a similar 'wow' factor and at the going rate of cars of that class, you will certainly see the Hyundai ix35 as a real value for money. The car also comes with a 5 year unlimited mileage warranty, 5 years roadside assurance and annual vehicle health checks, once again highlighting why it is in such high regard.
Best Electric/ Hybrid
Winner: BMW i3
When car enthusiasts talk about the BMW i3, the first acknowledgement they tend to make is that the car has a certain luxurious feel about it, inside and out, making it sort after in the current market.
The i3 itself is very responsive and agile which means it is perfect for journeys around town. It also has a turning circle of less than 10 metres, highlighting its agility and it can propel you from 0 to 62 mph in just 7.2 seconds. The Range Extender model however will take ever so slightly longer at 7.9 seconds.
What is great about the Range Extender model is that it offers an alternative for drivers who plan on travelling long distances, as it has a 2 cylinder engine and has a maximum range of 160-186 miles with a full charge, whilst the standard models range is 80-100 miles, which is still largely impressive. Whichever model you decide, it is not possible to make a bad choice.