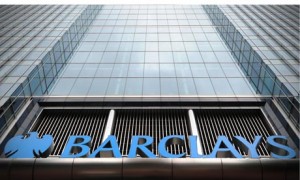 Barclays has announced that it will downsize its workforce significantly over the next two years. The scandal-ridden bank plans to axe more than 7,000 jobs in its investment division after a series of public scandals and risky investments hit the bank's reputation and bottom line.
In addition to the 7,000 jobs forecast to be lost in Barclays' investment division, an additional 12,000 staff will lose their jobs with the bank by 2016. About 10,000 of the jobs Barclays plans to axe are based in the UK. The downsizing is part of a plan from new chief executive Antony Jenkins to "clean up" Barclays' image.
Former chief executive Bob Diamond left the bank after the Libor scandal – a serious public relations disaster for the bank that was one of several scandals to damage its reputation with investors and retail customers. Critics of Barclays called the growth of its investment units under Diamond a "casino" strategy built on deception.
Jenkins has already encountered obstacles in his effort to bring Barclays back into a position of trust with the public. The bank suffered a PR setback earlier this year as it was revealed that high-level staff were paid over £1.5 billion in bonuses last year while profits at the bank declined rapidly.
In addition to the large-scale job cuts, Barclays is expected to significantly scale back its bonuses this year. In a statement, Antony Jenkins said: "With a smaller investment bank, our expectation is that the number of highly paid people, defined as over £1 million, will come down over time."
The job cuts will affect an estimated 19,000 people worldwide – a significant size of Barclays' 140,000-strong workforce. Although the bank hasn't announced any news about branch closures, Antony Jenkins claimed that it was likely the number of bank staff working at retail branches would fall slightly as a result of the cuts.