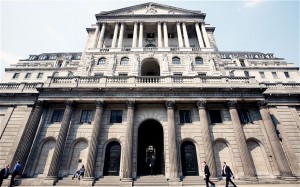 The Bank of England has warned that their could be a 'correction' to housing prices that would seriously affect the property market. Deputy governor Sir Jon Cunliffe, in recent comments, warned that it would be "dangerous to ignore the momentum that has built up in the housing market".
Sir Jon noted that their could be a "sharp correction" to housing prices, resulting in a massive increase in negative equity and a large amount of debt for homebuyers that purchased property at the peak of the boom. Despite the warning, Sir Jon notes that housing prices are likely to continue to rise in the short term.
His warning that a correction may be imminent comes alongside reports that a flat in Hyde Park has been sold for more than £140 million. The Hyde Park penthouse covers more than 16,000 square feet on two floors, offering panoramic views of Hyde Park and Knightsbridge and has been purchased by a Russian or Ukrainian investor.
According to the Nationwide Building Society, housing prices have grown by more than 10.9 per cent over the past year. The rate of pricing growth is the highest on record in the past seven years. Economists believe that programmes like Help to Buy, a government scheme to assist first-time buyers, are fuelling the price growth.
Sir Jon believes that the Financial Policy Committee may need to take action within the next few months in order to avoid a large-scale housing market crash. He notes that momentum is continuing to build and that failing to control house prices in the short term could result in a serious property market downturn in the future.
A variety of regulations aimed at controlling housing prices have been introduced in recent months, including the Mortgage Market Review. Banks may need to introduce new borrowing ratios to prevent borrowers from taking out large home loans with no significant deposit in order to increase capital as security against loan defaults.