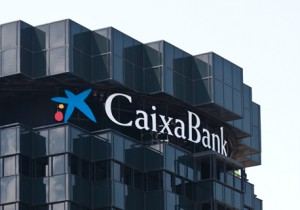 Two of Spain's largest lenders are showing signs of recovery as bad debts decrease and overall lending increases. Sabadell and Caixabank have both reported a drop in their bad-debt ratio, with Sabadell's ratio falling from 13.6% to 13.5% over the last three months to the end of March, and Caixabank's from 11.7% to just 11.4%.
The Spanish financial industry was hit hard by the 2008 financial crisis and a large-scale crash in the country's housing market. Many of Spain's biggest lenders were left with massive unpaid mortgages, resulting in a nationwide shortage of capital that required government intervention.
Billions of euros were pumped into the Spanish banks in order to fuel liquidity and ease the financial sector's capital issues, with largely lacklustre results. But a recent increase in property development indicates that Spain may be turning around after a long-term decline in asset prices.
Spain recently exited recession and anticipates a 1.2% annual growth rate during the rest of then year. Chief financial officer of Sabadell Tomas Varela said that the country is gradually recovering from the 2008 property market crash: "We do believe this marks a shift in the trend", the CFO stated in a press conference.
Economists believe that the decline in bad debts at Caixabank and Sabadell could be repeated at many of Spain's other lenders. Spain's largest banks include Santander and BBVA, both of which were hurt by the country's property market decline but were insulated by their large international finance operations.
Interestingly, the two banks reporting a decline in bad debt ratios did not require a government stimulus following the 2008 property market collapse. Spain requested a £34 billion emergency aid package to improve the state of its financial sector in 2012 – a move that was followed by large-scale public sector spending cuts.