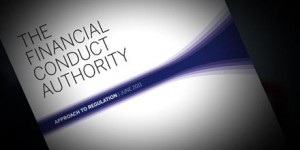 The Financial Conduct Authority (FCA), Britain's leading financial regulator, claims that credit card companies are encouraging consumers to take on 'excessive' levels of debt through attractive offers tied to high-interest, high-fee credit cards.
The watchdog plans to investigate the conduct of the country's £150 billion credit card market. It was recently revealed that over nine million consumers are trapped in a debt cycle, using high-interest credit cards for the majority of their spending.
New offerings from credit card companies with high fees and minimal restrictions have been dubbed 'payday loans with plastic'. Regulators fear that, as payday loans are restricted via advertising bans and limitations, the credit card industry will start to target the same vulnerable consumers.
According to the FCA, more than 18 per cent of adults in the UK are vulnerable due to their levels of consumer debt. Of the nine million people with serious credit card debt, more than one million only manage to make the minimum monthly payment on their balance.
The FCA investigation will look at the 'culture, ethics, and business models' of some of the country's top lenders, according to FCA chief executive Martin Wheatley. The regulatory authority previously investigated over 50,000 payday loan providers and debt management firms.
Key factors of the investigation will include the amount of information disclosed by lenders to borrowers, such as the cost of credit and the fees involved in using credit cards to make purchases. The investigation will also observe how banks deal with borrowers who fail to make timely payments on their account balances.
Consumer rights campaigners believe that the probe is long overdue, and that credit card providers have avoided the strict regulations placed on payday lenders for too long. Which? executive director Richard Lloyd claimed that many credit cards were designed primarily to 'catch customers out.'
UK consumers possess approximately 56 million credit cards and spend over £150 billion using their cards every year. An estimated 8.4 million households have little or no savings, according to the Financial Conduct Authority.