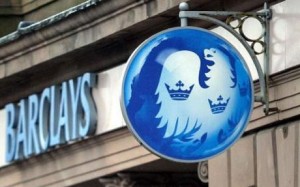 More than 5,300 bank branches closed last across Europe as customers switch from retail branches to online banking. Analysts believe that a growing number of banks will scale back their retail branches over the next year due to declining usage.
Despite the massive increase in the number of customers using online banking, most of the major retail banks have held back from making large-scale cuts. Older banking customers, many of whom have held accounts for decades, may feel alienated if their local branches are closed due to low customer usage.
Other fears from leading banks include worries that closing branches in rural areas could send customers to competing banks. However, the closure of branches is one of several successful cost-cutting strategies employed by lenders in the wake of the 2008 financial crisis.
According to Reuters, which compiled the figures using year-end statements from some of Europe's largest retail banks, up to 40 per cent of bank branches in Europe could close by 2020. Consultancy firm Bain & Company believes that the change is due to the "digitalisation" of retail banking that's occurred over the past decade.
New data from the European Central Bank suggests that the number of branches in Europe measured almost 218,000 towards the end of 2012. Experts believe that by 2020, their could be less than 150,000 branches in Europe, based on current usage of online banking.
The cost-cutting potential of closing retail branches is one of the biggest motivators for lenders to close branches. Analysts at Deutsche Bank believe that retail banking providers could reduce their expenses by as much as 15 per cent by closing many of their branches and opening smaller retail banking centres in key areas.
Jack Napier, Deutsche Banks' head of European banks research, thinks that banks in the UK could potentially operate with as few as 500 retail branches if enough retail banking customers switch to online banking.