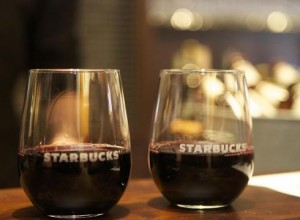 Popular café chain Starbucks plans to expand its Starbucks Evenings offerings to US locations across the country. The coffee retailer has been trialling serving wine, beer and other alcoholic beverages at several of its Seattle locations since 2010.
Over the next few years, thousands of Starbucks stores will begin to offer wine, beer and other liquor sales after 4pm. The service, known as Starbucks Evenings, proved popular amongst consumers in the Seattle test market.
By the end of 2014, more than 40 of Starbucks' US locations will offer beer and wine in addition to their standard coffee and food menus. Others are expected to follow in the next several years, with Starbucks eventually serving alcoholic beverages from thousands of its outlets.
The company has experimented with a variety of new menu offerings over the last five years, including fruit health shakes and gourmet meals. While cocktails are not likely to be available under the Starbucks Evenings menu, bottled beer and wine to suit "local taste preferences" will be served.
Several of the well-known café chain's existing outlets have already been converted to serve the evening menu. In the company's Chicago location, nine wines are listed for diners to choose from. In Seattle, consumers have access to the most extensive menu, featuring 10 wines from across the United States.
The evening menu is one of Starbuck's most successful recent creations. Earlier last year, the company released its Fizzio organic sodas in outlets in Atlanta and Austin, before trademarking both the drinks and the machine used to create them. Analysts believe that Starbucks may eventually sell the carbonated drink machine to home consumers.
The café chain, which has approximately 11,000 stores across the United States, has informed customers that its stores will not turn into bars, and that only a limited menu of alcoholic drinks will be available.