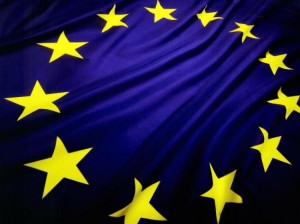 Eurozone governments are approaching a possible deal on how to close the failing banks that have emerged since the financial crisis. No conclusion has currently been reached and talks aimed at reaching a concrete deal regarding the banks are likely to continue throughout the week.
Negotiations regarding the Eurozone's failing banks are scheduled to continue until Wednesday in order to address the European Parliament's wishes. The negotiations could be the last step in the establishment of a European banking union which could result in a single supervisor for the Eurozone's banks.
This would also produce a single fund to restructure failing Eurozone banks, as well as one consistent set of regulations regarding the restructuring or closure of failing financial institutions. An agreement needs to be reached by mid-April, else the slow negotiations could delay the new Eurozone banking law by seven months or more.
The European banking union is planned as a way to restore confidence between the Eurozone's banks. Increased confidence could result in a restoration of lending that would help improve growth among the 18 countries that use the euro. Lending has currently been held back as many European banks attempt to raise more capital.
Banks based in the Eurozone hold approximately 1.7 trillion euros worth of public sector debt. Due to the assumed default of Greece and the high levels of government debt in countries such as Spain and Italy, the high levels of exposure have concerned many in the financial sector.
In order for the banking union to go ahead, it needs the approval of the European Parliament. The countries that make up the Eurozone have hesitated to hand over authority regarding banking to the EU government in Brussels, and wish to create an intensive system of assessments before governments can decide to close banks.
The negotiations will continue this week as governments and European parliament leaders reach a decision regarding bank closures.