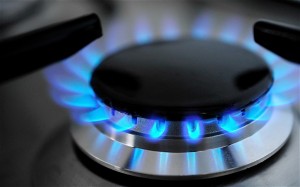 According to a new survey from consumer rights group Which?, Britain's 'big six' energy companies received over five million complaints last year from unhappy customers.
The report claims that Britain's energy market is "broken" and that customers are faced with a large number of problems ranging from serious billing discrepancies and metering problems to frustrating customer service.
Ease of switching to competitor firms was also listed in the survey, which looked at over 5.5 million complaints filed against Britain's major energy providers in the last year.
According to the survey, npower was Britain's worst offender, racking up more than 1.3 million consumer complaints in 2013 alone. EDG and British Gas both received a worrying 1.24 million complaints, while E.ON received almost one million.
SSE and Scottish Power received 482,585 and 308,648 complaints from disgruntled consumers, respectively. The massive amount of complaints relative to the size of the British energy market indicates that many customers are disappointed with the level of service they're receiving from their energy providers.
Energy industry trade group UK Energy notes that the industry needs to implement changes in the future. In a press release, it stated that the 5.5 million complaints are just a fraction of the 27 million energy customers in the UK.
Despite this, industry watchdogs and consumer groups claim that UK energy firms have an unacceptably high complaint ratio. The amount of complaints fielded by the country's energy firms is worrying, with many firms attracting more complaints as a percentage of their customer base than controversial short-term lenders.
Frustration over energy prices increased when small energy company Ovo Energy announced that it would cut prices by 2.5% due to the mild weather. The alternative energy company claims that consumers can save up to £180 by changing provider.