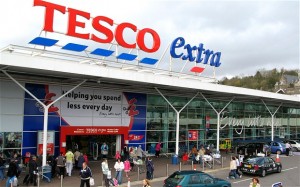 It's been a tough year for Tesco. The retail chain has been set back by scandals such as the horsemeat disaster, as well as declining sales. In an interview with the Daily Telegraph, chief executive Philip Clark admitted that the retail brand has struggled with unwanted 'baggage' over the past year.
The well-known retail brand is planning a complete turnaround, hoping to make its declining sales and branding issues a thing of the past. The company's profit margin – 5.2% in the UK – could be the first sacrifice in a long list of changes to bring the ailing supermarket brand back to the top of the market.
Tesco reported a 2.4% sales decline over this year's Christmas period, fuelling the need for analysis and change at the brand. Some of the planned measures for the supermarket chain include large-scale price cuts on certain groceries and a new version of its Clubcard loyalty programme with an online rewards system.
Clarke noted that the success of discount retail chains such as Lidl and Aldi could have had an impact on the changes at Tesco. The chief executive stated that Tesco would be "foolish" to ignore the success of cut-price competitors, but noted that Tesco couldn't simply imitate them in order to earn their success.
"They have a couple of thousands SKUs, don't have an online business, and only do a little bit of general merchandise", Clarke noted. Tesco, in comparison, stocks 25,000 products in its average retail store and several hundred thousand products on its online shopping service.
When it comes to formulating success for the company, Clarke's plan is simple: "We know we have to get the right blend of price, quality and service in the right environment."