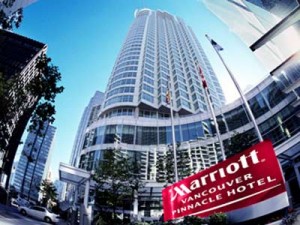 The company that maintains hotels for Hilton, Sheraton, Marriott and Westin was hit by a serious data beach that exposed thousands of hotel guests' credit card details, a report from computer security expert Brian Krebs claims.
Financial services industry security experts have spotted fraudulent transactions on the activity reports of hundreds of credit cards used to check in to Marriott hotels, a report from Krebs claims. The hotels affected by the breach are located in Chicago, Denver, Los Angeles, Austin, Tampa and Louisville, the security expert states.
The 15 hotels affected by the breach are all managed by White Lodging – a company that works with leading hotel brans across the United States. The security breach is believed to have occurred from March 20 until December 16 and been targeted at guests hat used their credit cards in hotel bars and restaurants.
Hotels affected by the security breach are working with security experts to resolve the situation and prevent any further fraudulent transactions from occurring. The security breaches targeted payment systems that the hotels do not directly control, creating difficulties in alerting customers to the potential credit card fraud.
The White Lodging security breach is the latest to have been discovered in a string of similar computer crimes. Well-known retailer Target was affected by a massive data breach in which over 110 million customers had their private data – including credit and debit card information – hacked into and stolen.
Credit card information from Target customers continues to appear for sale online on hacking forums. High-end retail store Neiman Marcus was also affected by major hacking attempts, with criminals stealing the credit card details of over 1 million of its customers in a serious breach of security.
Computer security experts believe that the hackers exploited a vulnerability in the technology used to encrypt users' credit card information. Data was stolen during the brief period in which information was unencrypted, security experts claim.