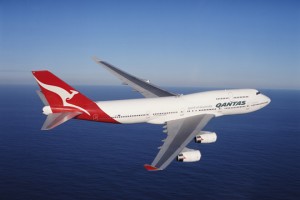 Australian airline Qantas suffered a damaging financial blow this week as financial ratings firm Moody's reduced its credit rating to 'below investment'. The airline had previously issued a warning announcing that it would cut 1,000 jobs due to profits that fell below expectations.
Qantas has suffered from a decline in domestic bookings, one of the company's most important service offerings. Due to the vast distances between Australian cities, the bulk of travellers rely on airlines for domestic travel. Increased competition from a growing group of budget airlines may have hurt Qantas's sales.
Profits from domestic ticket sales fell by 21% over the last financial year, hurting the airline significantly. Moody's credit rating cut follows a similar change to the rating of Qantas by Standard & Poor's in December, which also downgraded the struggling Australian carrier.
Cuts to domestic earnings aren't the only concern for Qantas. The airline has made several changes to its operations in response to poor international earnings. High fuel costs, reduced demand for international travel, and increased competition on major routes have all taken a toll on Qantas's profitability.
One of the airline's biggest concerns is the growth of Virgin, which has grown into a leading Australian domestic airline. In an effort to win back market share lost to its competitors, Qantas may need to reduce its prices and cut its profit margin, further reducing its profits.
The airline recently reported that it could lose up to $300 million AUD during the first half of the financial year. Its investment ratings are largely 'negative', with a growing domestic competition and sluggish international performance forcing the airline to revise both pillars of its business.