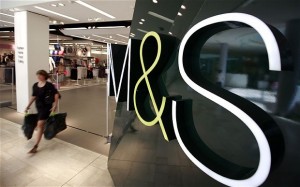 Retailers around the country have suffered from a 2.2% decline in Christmas sales figures. Most of the retail stores affected by the sales drop were mid-sized retailers in the fashion industry.
Fashion retailers were affected by a 4.6% decline in sales during December. Figures from accountancy company BDO indicate that leading retailers such as Gap, Conran, French Connection, and Hobbs suffered from a swift from in year-end sales.
Other retailers were not so heavily affected by the decline in sales. Some, such as the homeware market, actually saw an improvement, with total homeware sales up 8% in the final month of the year.
Retailers have pointed to a number of causes for the large decline in December retail sales. Many believe that increased online spending has reduced the amount spent in stores. Off-store sales, including online sales, rose by an incredible 31% during the Christmas season across all retailers.
Other factors may have caused the decline in December sales. Retail analyst John Stevenson, who works with Peel Hunt, believes that heavy promotional activity is likely to blame for the figures. "M&S will struggle to deliver the sorts of numbers we've seen coming out of Next but I don't think their figures will be as poor as Debenhams."
Some retailers, such as M&S, experienced a decline in one part of their business and a surge in sales in another. Strong food sales from M&S indicate that despite serious issues affecting major grocery chains, Britons are still spending as much as ever on their meals.
Aside from BDO, several other sources indicate that December was a rough month for retailers. Barclaycard noted that spending declined in December before growing on Christmas Day and Boxing Day, as major retailers began their seasonal clearance sales.