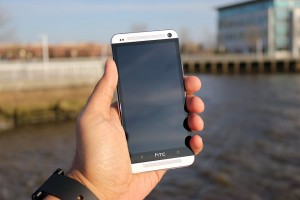 After reporting its first-ever loss during the last quarter, HTC has announced that its net profit during the three months leading up to December of 2013 was $10 million USD (300 million Taiwan dollars). The figure is less than a third of the firm's profit during the same period of 2012, and a major disappointment for investors.
The Taiwanese phone manufacturer has run into numerous problems over the past year, including a significant decline in sales compared to rival companies Samsung and Apple. Industry analysts, however, had expected a significantly larger profit as HTC's sales remain strong enough to make it a key competitor.
The company's market value has dropped by nearly 75 per cent over the past two years, leading many investors to abandon the Taiwanese cell phone manufacturer for rivals Samsung and Apple. Technology industry experts fear that the decline of HTC could make the smartphone industry a hyper-competitive two horse race.
As one of the first companies to compete directly with Apple, HTC was a major force in the smartphone market during its early years. The company offered a variety of powerful, effectively designed phones running Google's Android operating system that successfully competed with Apple's iPhone product line-up.
However, in recent years the company has struggled to take back market share lost to Korean competitor Samsung. New smartphones such as the HTC One have failed to catch on with consumers on the level of Samsung's Galaxy models, despite being a hit with technology industry journalists.
Over the last two years, HTC's share of the smartphone industry has declined from a high of 10.3% to just 2.2% as of the third quarter of 2013. Analysts fear that without a competitive offering aimed at Galaxy and iPhone users, the company will continue to lose market share over 2014.