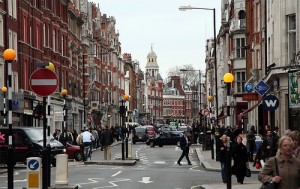 British businesses have benefited from a "significant" surge in the amount of loans issues in the last quarter of 2013, according to the Bank of England. Availability of credit has "increased significantly" for businesses of all sizes, according to its new survey on credit conditions in the UK.
According to the BoE's survey, businesses and lenders alike believe that lending is on the rise and that demand will continue to grow in 2014. Corporate loans have increased for five quarters in a row, with small business loans increasing for four quarters consecutively.
The increase in lending has occurred alongside a decline in default rates, with far more businesses repaying their loans on schedule than in previous years. Bank of England Governor Mark Carney has indicated that he hopes lending increases at an even greater pace, particularly for British businesses.
The Bank of England recently shifted the focus of its Funding for Lending scheme to business, moving away from mortgages. It appears to have been a smart move. The availability of credit for small businesses has almost reached its highest level since the BoE began surveying banks on their small business lending activity.
Despite the surge in credit availability, experts believe that the cost of borrowing is no lower than it was three years ago. Small firms have not benefited from a decline in costs, while credit spreads for large companies have become significantly more affordable for borrowers.
The Bank of England's survey provides an interesting contrast to its previous loan figures, which showed a reduction in business lending by £4.7 billion in November of 2013. Howard Archer of IHS Global Insight noted that the change in lending has "yet to be reflected in the hard lending data."