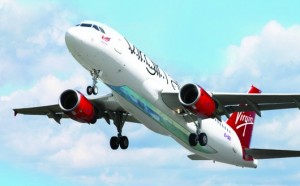 Since starting earlier this year, Virgin Atlantic's domestic service has failed to meet many of its goals. The Little Red service, which offers routes between Manchester, Edinburgh, London, and Aberdeen has only managed to attract 300,000 passengers since launching earlier this year – figures that experts believe mean that planes are just 30% full on average.
Travel industry experts believe that the airline could be losing as much as £3 million every week due to the service's poor performance. Virgin's stated goals are to boost its domestic flight popularity and provide its international customers with a greater selection of cities to choose from for connections.
A spokesman from the company claims that it understands the new route will take a large amount of time to become profitable, and that customers will require as much as six months to become fully aware of the new services. The company's business plan reportedly allows for long periods of limited patronage on domestic routes.
Experts have noted that Virgin's strategy could be successful if the large network of domestic flights succeeds in supplying passengers to the airline's longer and more profitable international routes. Many airlines operate domestic flights using a 'loss leader' strategy in order to attract customer to long-haul travel.
The airline currently leases its planes from Aer Lingus, which also manages most of the aspects of operating the route. The 'wet lease' deal means that Aer Lingus is paid for its services regardless of the popularity of the routes or Virgin's profitability.
Virgin Group Founder Richard Branson noted that the routes offered by Little Red are important for the British travel industry, giving customers a new level of choice on routes that were previously only served by one airline. He claimed that bookings are "growing steadily" from passengers located around the world.