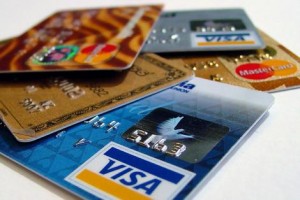 With the New Year on the way, now is the perfect time to make financial resolutions and change your spending habits. The cost of living has increased for many British households over the past year, making changes to spending less of a good habit and, for many people, far more of a necessity.
From credit cards to reused gadgets, these five simple tips can help you make 2014 your most financially successful year so far.
Shop using comparison websites
Save money by comparing prices on everything from groceries to new phones. The hundreds of comparison shopping websites serving the UK market make it easy to save money, whether you're buying this week's groceries or a new energy plan.
Use credit cards to your advantage
Credit cards can be a disaster when mismanaged, but are immensely valuable when used properly. Look into reward and cashback credit cards as a way to earn special points and bonuses on your shopping. Spend responsibly and you'll save money and build a great credit rating at the same time.
Buy generic products and food
Cut down your grocery bill by shopping for generic, own-brand products at the local supermarket or grocery store. Non-branded food often tastes just as good as a more popular brand would, at half – or even less – of the price.
Use public transportation
While public transportation is getting more expensive, it's still a far more affordable option than travelling by private car. If you live close to work, take the bus or ride a bicycle to save money and help the environment.
Travel domestically this year
Enjoy the holiday experience at home by spending your time within the UK. Many of Britain's top holiday destinations are easy to access using cheap flights and rail fares that save you the cost of an international holiday.