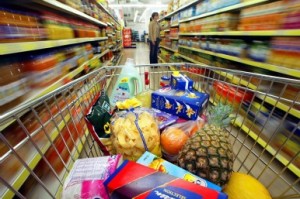 Economic think tank the Resolution Foundation believes that millions of households could face "perilous" debt levels as interest rates increase. The group suggests that a large increase will occur in the number of people spending more than half of their income on mortgage and credit card debt repayments.
More than 600,000 individuals currently spend more than half of their disposable income on repaying debts, according to the Resolution Foundation. If interest rates increase to 3%, this number could almost double, reaching 1.1 million by the start of 2018 and 2 million if rates continue to increase to 5 per cent.
Almost all of the 600,000 people spending more than half of their income on debts are repaying mortgages, which make up the bulk of UK household debt. Even with a "rosy view" of future economic development, the number of households exposed to serious debt will double, claims senior economist Matthew Whittaker.
Many of the families affected by onerous debts built them up during the pre-crisis period, during which interest rates were low and the cost of taking on debt was far from expensive. A large number of households borrowed heavily to manage the cost of property, which surged during the pre-crisis economic boom.
The number of households spending more than half of their income on repayments was 870,000 in 2007. The Resolution Foundation is concerned that unemployment and poor job growth could lead to a more serious credit crisis that traps millions of households in "debt peril".
The Bank of England has confirmed that it will not raise interest rates until the job market improves. The bank has set a cut-off point of 7% unemployment as a target for considering an increase in interest rates. During the three months to October, the official UK unemployment rate fell to 7.4% – its lowest level since 2009.